Indiana School Visit
This past Friday, I got the chance to do my second out-of-Ohio school visit in a town in Indiana. I ate lunch with a small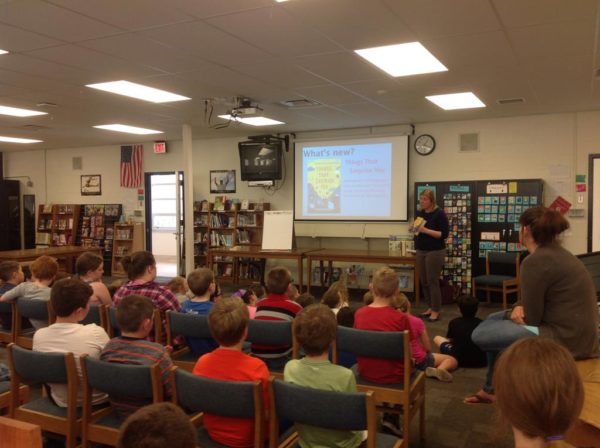 group of enthusiastic readers and writers who had read either Things That Surprise You or The Remarkable Journey of Charlie Price. They shared some of their favorite books, and now I have even more books to add to be "To Be Read" list. They had some really insightful questions, too!
Then, I had the opportunity to present to fourth and fifth grade and do some FUN story idea generation with them! I hope to read more about Jason the skateboarding cat (and his sneaker- wearing mouse sidekick), Amelia the Unicorn and her friend, Richard the Dragon one day. What a creative group of kids!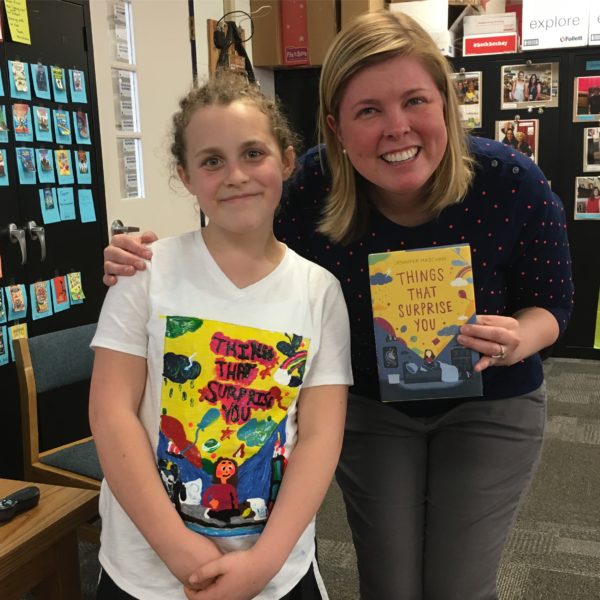 Speaking of creative…
It's my book cover, recreated in puffy paints on a t-shirt by this awesome young reader! Amazing right?? I thought it was the coolest thing.
A huge thank you to school librarian extraordinaire, Theresa, who organized this visit and who shares her love of books with her students every day (and who took these pictures!). Her library is friendly and welcoming and a place all kids want to be!