Leona Middle School Visit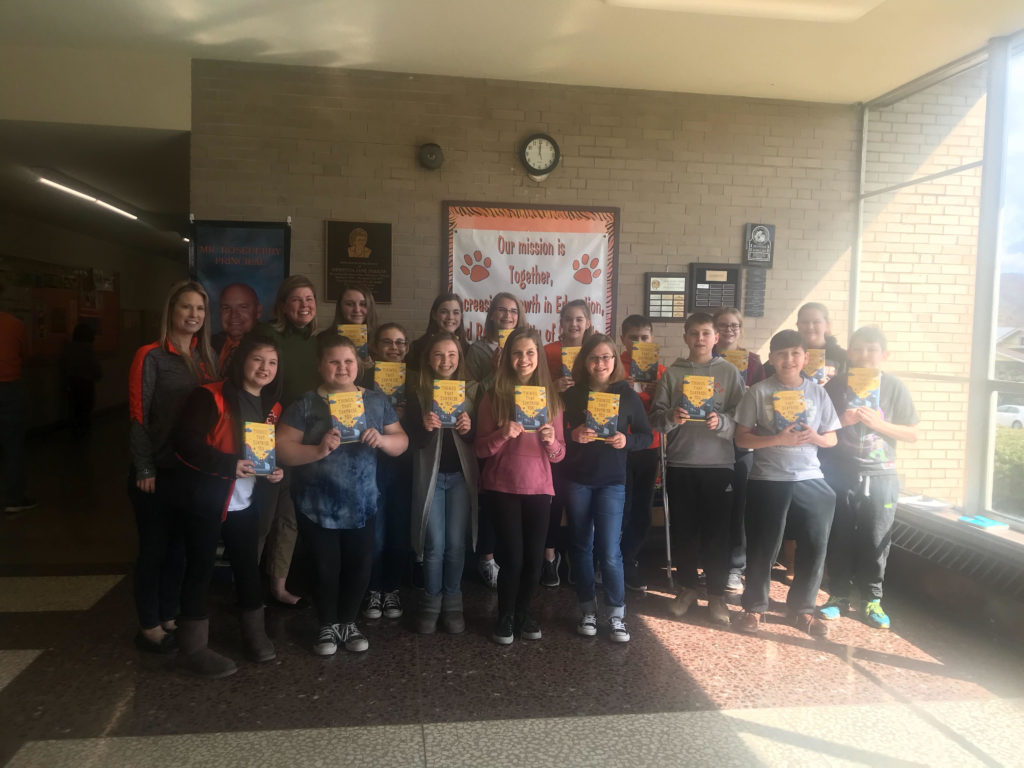 On Friday, I spent the day with the enthusiastic readers and writers of Leona Middle School in Shadyside, Ohio, right on the Ohio/West Virginia border. We had the best day together! The third graders learned about characters and then had a chance to create their own. Fourth grade travelled back in time and went on a story's journey from idea to finished book. The fifth and sixth grade was took part in a writing challenge where there were a few secret story ingredients.
I'm pictured here with the fifth and sixth grade book club. We had a wonderful pizza lunch together. They gave me A LOT of book recommendations. Their principal surprised them each with their own copies of THINGS THAT SURPRISE YOU, the next book they'll be reading for their club. I can't wait to Skype with them when they finish!
Thanks Leona Middle School for a GREAT day! Check out an article about the day in the local paper, The Times Leader, by clicking the screenshot below.